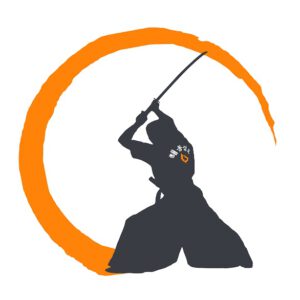 🌟sponsors🌟
FIRETECS
ACUPUNCTUUR VOORST
ELIXER
TJARDO PHOTOGRAPHY
JEROEN VAN VUURE
DOMINIC DEN DRIJVER

🟠 INVITATION
Dear friends and Martial Arts family,
We warmly welcome you to our 3rd international Dutch Haedong Kumdo event with special guest Grand Master Kim, Jeong Seong – 9.Dan Black Belt from South Korea. You are invited to participate in an extraordinary weekend full of workshops. In addition to technical growth, there are also opportunities for you to personally work with Master Kim on healing, mindfulness and the spiritual aspects of our Art. Whatever your background, feel free to join us and enjoy the passion.
Respectfully,
DHKA Leadership Team & UWHKF Dutch Representative Frank Heininga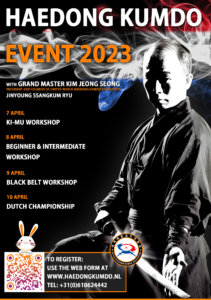 🟠 PROGRAM
Friday, April 7th | Energy in the Martial Arts
15:00-16:00 | Welcome toast
19:00-21:00 | Ki-Mu workshop – skills for health and inner power (FULLY BOOKED)
Saturday, April 8th | One and Two Sword Teachings
11:00-13:00 | Beginner workshop – skills with one sword
13:00-14:00 | Lunch @ eetcafé Oerknal
14:00-16:00 | Intermediate workshop – skills with two swords
18:30-20:30 | Dinner all together @ A2 Wereldrestaurant
Sunday, April 9th | Black Belt Challenges & Healing
09:30-10:00 | Warming up and preparation for testing
10:00-11:30 | Black Belt testing
11:30-13:00 | Black Belt workshop
13:00-14:00 | Lunch
15:00-17:00 | Healing session @ De Ruimte
Monday, April 10th | Open Dutch championship
10:00-13:00 | Happy Easter sparring championship
13:00-15:00 | Lunch and closing the event with a Canal Cruise
🟠 INFORMATION
Event location
All workshops take place at USC Universum, Amsterdam, except for the Healing session on Sunday. The Healing session takes place at De Ruimte. In between or after the workshops you can also have lunch there at eetcafé Oerknal which is part of USC Universum. The event location is 20 km away from Schiphol Airport.
Event location address: Science Park 306, 1098 XH Amsterdam + Google Maps
If you are travelling by car you need to check this parking information >>
If you are travelling by public transport, you need to board or get off at the following stop 'Amsterdam Science Park', which is a 10 minute walk to the event location.
Ki-Mu workshop (FULLY BOOKED)
Enjoy the graceful movements of Ki-Mu for building more power and developing a free flow of energy. Master Kim will personally guide you in the principles of nature as to unlock the secrets for health and inner power. Feel your Mind and Body relax in this workshop which is open to all. If you are new and interested in starting Haedong Kumdo, we recommend this Ki-Mu workshop together with the 'beginner workshop'.
Beginner workshop
Learn the basic skills with one sword in Haedong Kumdo. Master Kim will teach the original Korean sword techniques used in combat and why they are still valuable for modern day life. If you haven't started training yet, this is a once in a life time opportunity to learn from the source. Open for all, beginners, more advanced and all styles.
Intermediate workshop
In this workshop you can learn from Master Kim's specialty while training with two swords. Under proper guidance, training with two swords have many health benefits and can also be a beautiful artistic expression. We are going to explore the dynamics and applications of two swords training. Open to all, and a little experience in Martial Arts is recommended. A must for all intermediate, advanced students and weapon enthusiasts.
Dinner on Saturday evening
We would love to know you and hear all about your experiences this weekend. By Friday at the latest, we will ask you to make a decision to join us for dinner. The costs for dinner are entirely at your own expense. Join us for "all you can eat" at A2 Wereldrestaurant.
Black Belt testing
If you are going to participate in Black Belt testing your instructor or national representative needs to send an official Dan application form and essay to Master Kim at least one week before the testing date. On the day of testing you need to be on time for warming up and final preparations prior to the testing.
Black Belt workshop
As Black Belt workshops are rare in the West, especially under the guidance of a Grand Master, we do not need to say more. Come unite with us and train together to explore new challenges on your way to mastery. This workshop is only for Black Belt candidates (red/black belts) and Black Belts from 1.Dan and up.
Healing session
Students, friends and family with medical issues are invited for a free treatment by Master Kim personally. He may use acupuncture and/or physiotherapy exercises for clearing energy blockages and help induce a natural Ki flow. Be welcome for treatment and/or lifestyle suggestions on Sunday afternoon in 'De Ruimte', Weesperzijde 79a – 1091 EJ Amsterdam
Open Dutch championship
The championship is for all Keup members (10.Keup up to 1.Keup colored belts). We only have one division: sparring. Depending on the number of participants we will create poules for beginners, intermediate and advanced.
DHKA will provide foam sparring swords, head protection and body protection. Additional protection is not mandatory, but if you do want it, you must provide it yourself. Before the start of the matches, a warm-up will also be provided by one of our Black Belt guests. All rules for scoring points will be demonstrated and explained at the start of the championship.
Winners will receive a 🥇, 🥈 and 🥉 place award and will be registered in the DHKA Hall of Fame 🏆. Come join and support our warriors!
You can study the sparring rules by clicking on this link >>
Canal Cruise

We would like to close the event with a canal cruise on the canals of Amsterdam. This canal cruise will take 1 hour (exact departure time to be determined, but we are aiming to get the boat somewhere between 13.00 and 15.00) and the costs will be between € 20-30,- for a private boat with tour guide.
Overview of costs in EUR
| | | |
| --- | --- | --- |
| | Early bird | Normal price |
| One workshop | 55 | 70 |
| Two workshops | 75 | 90 |
| Three workshops | 90 | 105 |
| Four workshops | 100 | 115 |
| Sparring championship participation fee | 12,50 | 15 |
| Event T-shirt | 25 | 25 |
| Healing session | Free | Free |
Early bird registration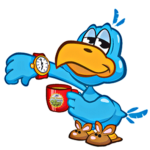 Early bird registration will reduce the total costs for the workshops with € 15. Early bird registration ends on the 31st of January. Register for two workshops or more as an early bird and get a free Ki-Mu instruction video (value € 49) in your mailbox during the first week of February.
Example: if you participate in three workshops and pay before the 1st of February, then the total costs are € 105 minus € 15 = € 90. To be eligible for the discount, you must therefore pay before the 1st of February. Note that there is also an early bird discount for the sparring championship participation fee.
Event T-shirt
Our sponsor FireTecs will print your T-shirt with front and back logo matching our event theme. We will do our very best to provide your T-shirt during the event or in some cases shortly after the event.
Certificate of participation
After attending at least one workshop you will receive a certificate of participation signed by Master Kim during or shortly after the event.
Can I borrow wooden swords?
If you are completely new to Haedong Kumdo you can borrow one or two swords on Saturday without additional costs. Please contact us by e-mail at info@haedongkumdo.nl so we can check our stock and make a reservation for you.
How to pay
After you send the registration form we will confirm your registration by sending you an e-mail with general information. We accept (international) bank transfers and PayPal. You must pay before the event. Please note that payments are not refundable after the 1st of April. If you need to make changes before the 1st of April we are happy to assist you by e-mail at info@haedongkumdo.nl
How to keep in touch
We will inform you by e-mail if there are any changes needing to be addressed. All participants will be invited to our private Facebook group where we will keep you up to date in English. Also make sure to follow our public DHKA Instagram. Do you have any questions about our workshops or your stay in the Netherlands? Feel free to contact UWHKF Dutch Representative Frank Heininga at +31(0)610624442, e-mail DHKA or drop a line in our Facebook group. You may also contact co-organizer Instructor Dominic den Drijver at +31(0)650525079, since he is locally familiar and uses the facility for regular training in Haedong Kumdo.
What more can I do in Amsterdam?
Check out these 23 best things to do in Amsterdam >>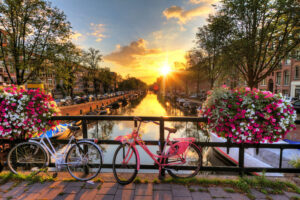 🟠 REGISTRATION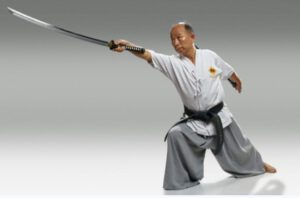 Memories of Dutch EVENT 2019 in Deventer: